Gore Mountain Realty & Gore Mountains Vacation Rentals
Featured Listing
135 John Brennan Road
Olmsteadville/Minervca, NY 12857
5 Beds, 3 Baths
3000
14.34
Welcome to the Gore Mountain Region, tucked away at the base of the Adirondacks. Gore Mountain Realty, LLC is proud to offer premier listings in both commercial and residential real estate throughout the Gore Mountain region. Whether you're looking for vacant land for sale, your dream home, or professional advice on investment properties, Gore Mountain Realty, LLC will work with you and your budget.
Gore Mountain Realty, LLC is proud to offer upscale, seasonal vacation rentals for you and your family. Please contact us and let us use our 10+ years of experience at Gore Mountain to match you up with the perfect ski house or townhome.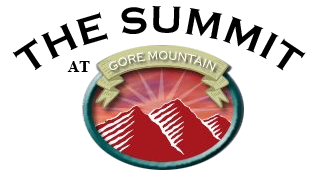 Enjoy Adirondack Lodging in Luxurious Vacation Rentals and Real Estate at Gore Mountain!

Enjoy New York skiing in the winter, leaf peeping in the fall, and a host of activities in North Creek NY and nearby communities such as Lake George during spring or summer when you stay at our resort. These year-round Adirondack vacation rentals are available daily, weekly, or monthly! Come stay with us at our Gore Mountain Lodging Accommodations!

---
New Homes For Sale
46 Freebern Road Building G
North Creek, NY 12853
3 Beds, 2.5 Baths
1450
.01
38 Freebern Road Building F
North Creek, NY 12853
3 Beds, 2.5 Baths
1450
.01
15 Freebern Road Building E
North Creek, NY 12853
2 Beds, 2.5 Baths
1350
28'x26'
18 Summit Ridge Building N
North Creek, NY 12853
3 Beds, 2 Baths
1450
.01
New Land For Sale
River Rd
North Creek, NY 12853
0 Beds, 0 Baths

1
River road
North Creek, NY 12853
0 Beds, 0 Baths

1
26 James street
Warrensburg, NY 12885
0 Beds, 0 Baths

.43
River rd
Wevertown, NY 12886
0 Beds, 0 Baths

28.31